SOLAR PANELS PERTH
Putting the power of the sun to work for you
With ever increasing electricity prices, MySolar can help you take advantage of the free energy from the sun to cut your home's electricity bills, reduce your carbon footprint, and help you become increasingly independent of the electricity giants.
Solar power is one of the most effective ways of saving your household or business money. No matter what size system is added to your home or business, you'll be able to harness the free energy from the sun and use it to power your computers, lights, TVs and other appliances.
Balancing your solar power production to your electricity consumption will substantially reduce your electricity bills. The size of the solar power system you require is determined by your electricity usage patterns, your electricity prices and where you live.
We only stock tier-1 solar panel brands

Industry-leading product quality

Robust, reliable and long-lasting solar modules

Ability to withstand harsh climatic conditions

Reliability guaranteed

Manufactured in line with international quality and safety standards

After-sales care and warranty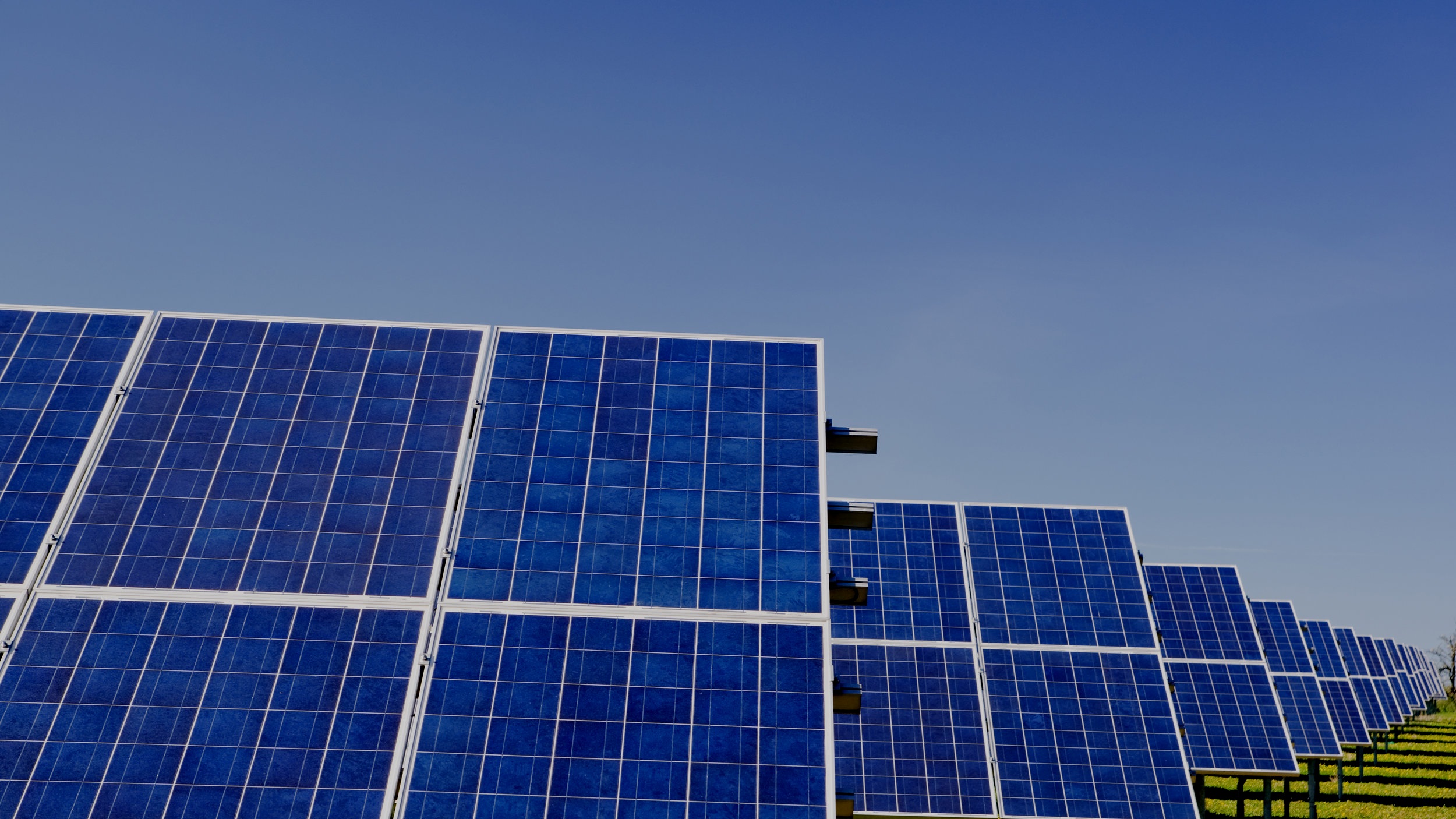 Jinko Solar Panels
Jinko Solar (NYSE: JKS) is a global leader in the solar industry and the world's largest solar module manufacturer. Jinko Solar distributes its solar products and sells its solutions and services to diversified international utility, commercial and residential customers. Manufacturing excellence is their highest priority, as underpinned by the 3rd party underwriter of an industry leading warranty. Jinko Solar has built a vertically integrated solar product value chain, with an integrated annual capacity of 5.0GW for silicon ingots and wafers, 4.0GW for solar cells, and 6.5 GW for solar modules.
Astronergy Solar Panels
Astronergy was founded in 2006 and has established itself as a Tier 1 trusted solar panel manufacturer of monocrystalline and polycrystalline PV modules. Astronergy specializes in cutting-edge research, development and production of high-efficiency solar modules. With over 10 years of steady development, Astronergy achieves significant growth in terms of capacity expansion and downstream engagement.
Astronergy expanded its production capacity from 25MW to 3000MW in the trend of embracing clean energy around the world. Astronergy is also one of the biggest solar project developers in China.
In 2014, Astronergy acquired Conergy's production plant located in Germany and became the first Chinese solar company to establish a production facility in Germany. The merge of the German plant increased Astronergy's market share in EU significantly combined with another 5 production sites around the world in Hangzhou, Haining, Jiuquan, Thailand and Malaysia.
Canadian Solar Panels
Canadian Solar Inc. is one of the leading solar manufacturers in the world, delivering high efficiency solar cells, solar modules, solar power systems and off grid solar power application solutions. With manufacturing facilities in Canada and China, Canadian Solar has a total module production capacity of 3GW. In the past 13 years, Canadian Solar has been working closely with over 1000 customers in over 90 countries, delivering over 7GW of solar modules. Some of these modules are installed in utility scale power plant that won 2012 Solar Project of the Year award; some are used by tens and thousands of families in their off grid small solar home systems for daily lighting. From far and wide, Canadian Solar stands for QUALITY, RELIABILITY and VALUE.
LG Solar Panels
In 2004, the LG business group prepared for solar module mass production by consolidating several solar research laboratories under the LG Electronics umbrella. Using decades of research and development experience, LG Electronics broke ground on its first solar cell and module factory soon after. LG Electronics considers the solar power business a strategic growth area for the LG Group. The 1stmajor success of the solar division materialised with the construction and operation of a 14MW scaled solar power plant in Taean, Korea in 2008. LG was also responsible for the supply of wafers for this project through LG Siltron, a subsidiary company.Today, our solar unit is at the forefront of product development for solar panels, both for residential and commercial usage.
LG panels, and especially the NeON range have specific technical advantages, which can result in better performance, and overall more electricity output by solar systems powered by our panels, compared with other standard panels.
Speak to one of our Solar Specialists